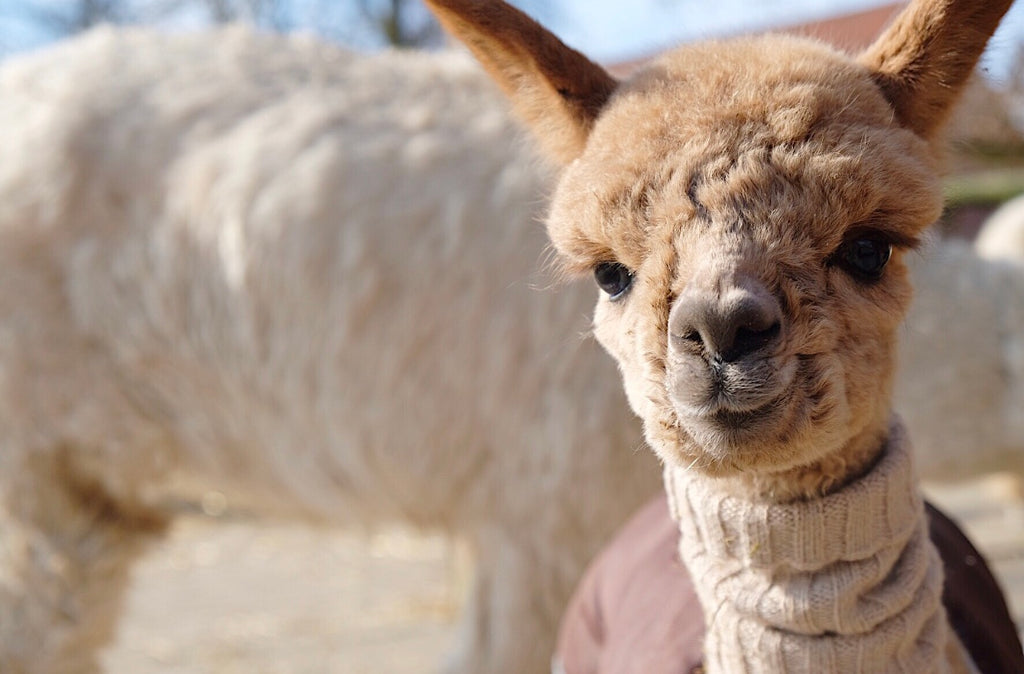 Alpaca wool is one of the finest luxury fibers. Alpacas are shorn once a year, without harm. Due to the soft texture alpaca fleece is often compared to cashmere, it is just as warm as wool, yet lighter. It comes in various natural colors and shades.
The fiber is naturally hypoallergenic as it doesn't contain lanolin. Compared to regular wool the fiber is smooth and avoids itching or skin irritations. Other benefits include water repellency and oder reduction. It is the perfect wool for dog wear and other products such as beds and blankets.
It is a high quality, environmental friendly and natural renewable resource. It is extremely strong but fine at the same time and has three times the insulating capacity compared to sheep's wool products.
Alpaca wool is washable and has less shrinkage. 
Here is a list of all the benefits:
Natural and biodegradable 
Lighter and warmer than other wool types 
Soft and silky and natural sheen
Thermal properties, allows the perfect body temperature
Naturally windproof
Durable and stain-resistant
Breathability 
Wicks away body moisture
Resists odors
Warm when wet
Won't mat or pill
Flame resistant